Mission
Cultivate Kansas City grows food, farms, and community in support of a sustainable, healthy, and local food system in greater Kansas City.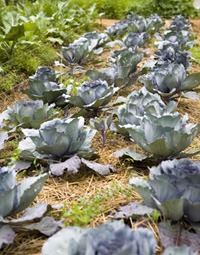 Vision
Cultivate Kansas City works to create a Kansas City where:
Sustainable, community-engaged farms supply a diversity of foods for Kansas Citians.

Every resident has access to the resources and knowledge necessary for growing and eating local food.

Food-producing green space is valued and planned for as an integral part of beautiful, healthy, and economically vibrant neighborhoods.

Growers, food producers, and consumers are empowered and engaged in developing and improving the food system.
Values
Growing and eating food is how we nurture and care for each other and the world we live in. We create systems and relationships that are characterized by:
Resiliency and adaptability

Collaboration and cooperation

Social, economic, and environmental justice

Experience-based knowledge that leads to action