Why Cultivate Kansas City?
On behalf of our Board of Directors, staff and countless volunteers, we are so excited to have this opportunity to introduce you to our new name and our new look. In recognition of the extraordinary growth and changes we've been part of creating in our community since we began in 2005, the Kansas City Center for Urban Agriculture is being renamed "Cultivate Kansas City."
What does Cultivate Kansas City say about our work and our vision for the city?
Growing food in city neighborhoods is about much more than agriculture.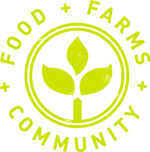 When you plant a seed, nurture a plant, and feed your neighbor you are doing so much more than just growing a food crop! You are:
Nurturing yourself and your family

Developing your community

Caring for the environment

Creating new relationships and new connections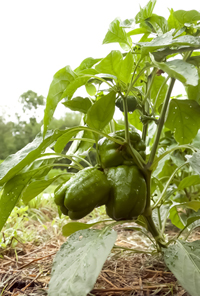 Our work is to help Kansas City grow – literally: to grow fruits, vegetables, and good food. Our work is also to help our city grow metaphorically through helping farmers and neighborhoods reclaim empty lots for production, through helping communities build capacity for growing good food, for addressing their food needs, and for creating the conditions for better dietary health.
Our nonprofit organization has always been, and always will be, focused first on the urban farmer as a catalyst for growth and change. We know that there is something transformative that happens when someone steps forward to run a farm business that feeds their community, and when that person does it in a community of people. Over the years though, we've found that we have been working more broadly to help other nonprofits, community leaders, and neighborhoods build their own capacity to address food and related needs. Our new name reflects this broader range of work and our deepening understanding of what we offer Kansas City.
We LOVE our new name, and hope you will too. It captures the essence of what we do and what we will continue to do to serve and care for this city we love and call home. Join with us as we, together, Cultivate Kansas City.