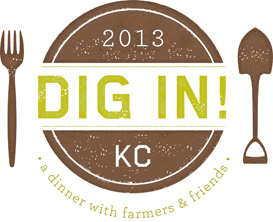 Dig In, KC!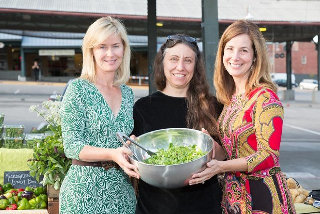 Save the date for Sunday, September 22nd, 2013 for Cultivate Kansas City's second annual Dig In, KC! A Dinner with Farmers & Friends in the City Market.
Urban agriculture is all about feeding people good food and creating a vibrant Kansas City community. We hope this dinner will inspire Kansas City to enjoy, understand and support urban farmers growing local food for our community.
Famed local chef Michael Foust, The Farmhouse Executive Chef and General Manager along with Chef Renee Kelly, Harvest, and Chef Charles D'Ablaing, Hotel Raphael, will prepare some 600 pounds of fresh vegetables all grown by local farmers.
Prior to dinner, guests will enjoy live music by Trio Atzlan and appetizers prepared and served by culinary students from the Broadmoor Bistro. They will also have an opportunity to shop from and meet Kansas City's urban farmers.
Dig In, KC! A Dinner with Farmers & Friends celebrates the work Cultivate Kansas City does year round to promote food, farms and community, which contribute to healthy lives, a strong local economy, and a more sustainable future.
Event Details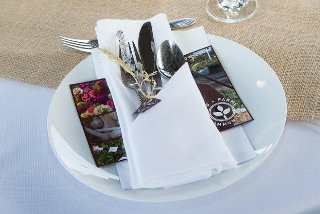 Thank you so much to all who attended Dig In, KC! in 2012. What a beautiful evening of friends and farmers under the stars. More than 220 turned out to enjoy wine from Amigoni Urban Winery and beer from Boulevard Brewing Co.
who worked so hard to make our dinner possible!

A heartfelt thanks to each and every volunteer! Thank you so very much for donating your time, your ideas and our support.
Thank you to the culinary students at Broadmoor Bistro for all your hard work preparing and serving our wonderful appetizers!
Thank you to Trio Atzlan for providing our music. It was perfect and we received so many compliments.
2012 Dinner Menu:
Roasted Whole Pork
Braised Greens
Sweet Potato Gratin
Braised Onion and Green Beans
Roasted Beets and Turnips with Couscous
Pickled Veggies
Bread from Bloom Bakery
Cultivate Kansas City, a non-profit organization, envisions a city where sustainable, community-engaged farms are scattered throughout the metro, providing an abundance of fresh and healthy food to city residents. Located on Gibbs Road in Kansas City, Kans., their two-acre USDA certified organic farm serves as the basis for everything the organization does. By training, supporting and providing a network to Kansas City farmers, Cultivate Kansas City was able to help start 37 local farms in their first five years. They have earned a national reputation for their forward-thinking, practical approach to urban agriculture.