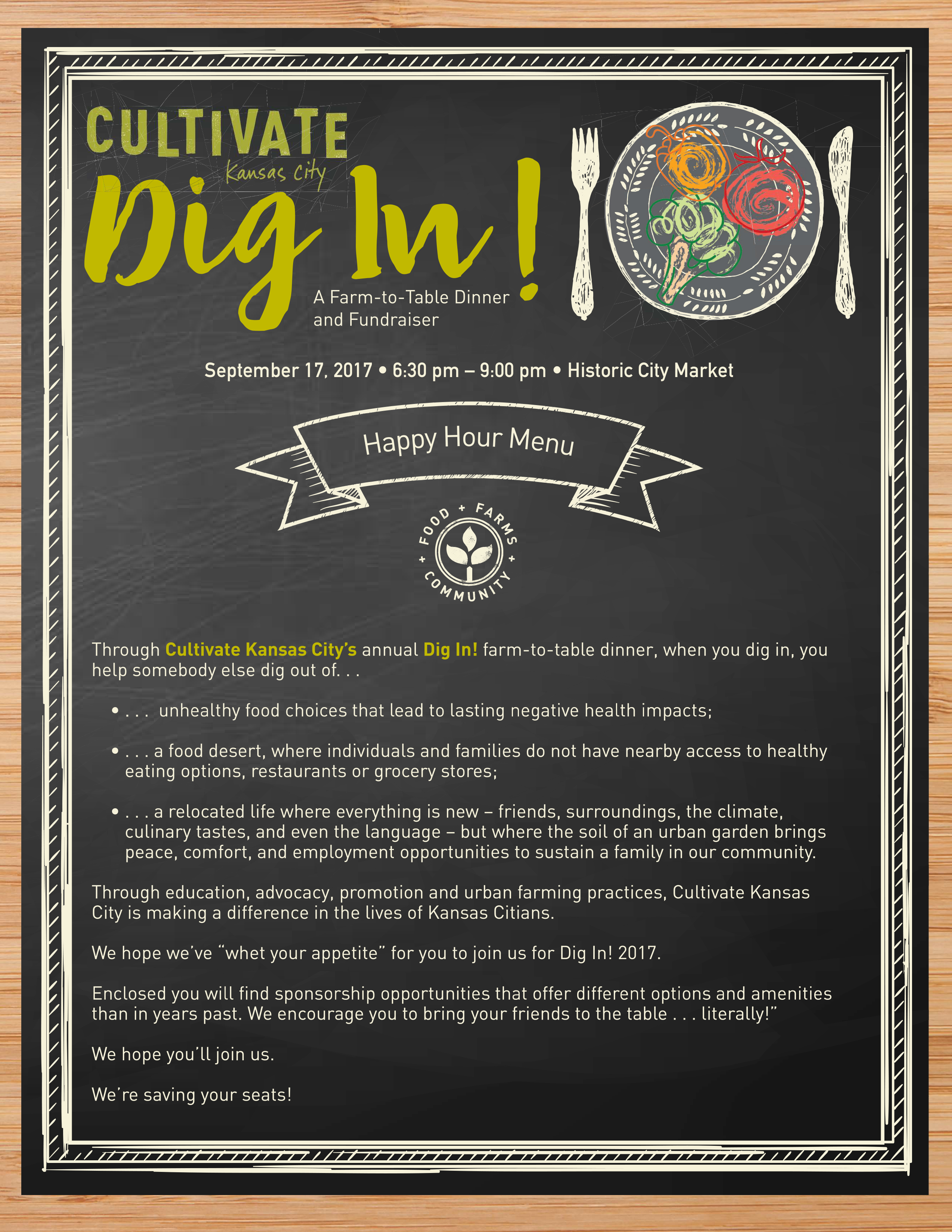 Dig In 2017 Sponsorship Opportunities
Looking to make an impact on the front line of the local food movement? We'd love to chat with you about Cultivate KC's sponsorship opportunities for Dig In 2017.
Through Cultivate Kansas City's annual Dig In! farm-to-table dinner, when you dig in, you help somebody else dig out of unhealthy food choices and food deserts...and dig into a world of opportunity through Cultivate Kansas City's education, advocacy, promotion, and urban farming practices making a difference in the lives of Kansas Citians on both sides of the state line. At this event, you and other Cultivate KC friends will enjoy a five course farm-fresh meal prepared by a lineup of Kansas City's most talented chefs.
Before the meal, shop at our mini farmer's market; enjoy complimentary wine and beer; and listen to live entertainment representing the ethnic mix of our urban landscape. Sponsorship information is available at on the link below or contact Diane Marty at diane@cultivatekc.org. Individual tickets are $125/each ($40 tax-deductible per ticket) and will be available online beginning the first week in August.
For more information, please contact Kim Gasper, Development Director, at 913-360-9709 or kim@cultivatekc.org.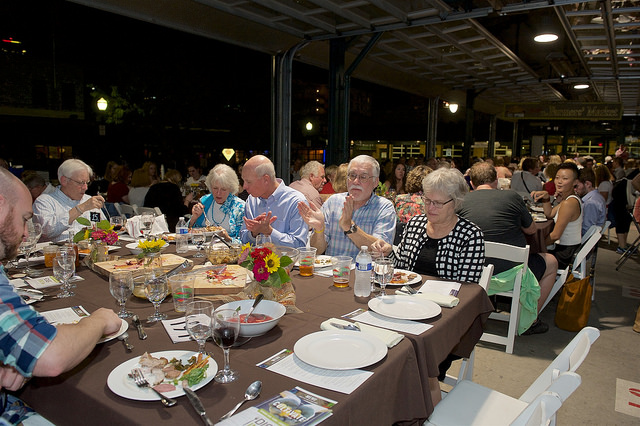 Sponsorship Menu