Join us for Homegrown Happy Hours from 5pm-7:30pm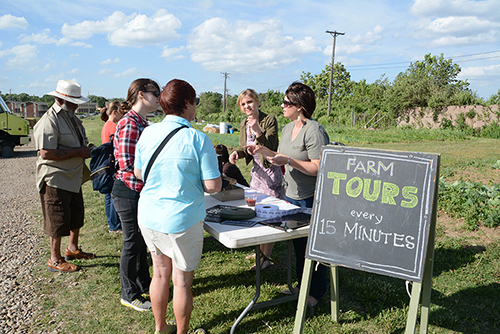 Always free for Friends of Cultivate and Monthly Donors. Otherwise, tickets are a minimum donation of $5. You bring blankets and friends. We'll bring local food, local music, and local drinks (yep, we're loco for local!).
MAY 17 2017 
JUNIPER GARDENS TRAINING FARM: RESERVE TICKETS HERE
100 Richmond Ave. Kansas City, KS 66101 (Please park on the street alongside the farm)
Music: The talented and entertaining Doug Kellis
Drinks: Boulevard Brewing Company and Sangria with Market Vineyards White Wine
Food: Pita For Good food truck serving up "Honest to Goodness Mediterranean Food."
JULY 26 2017  -- canceled due to weather
FOOD FOREST: RESERVE TICKETS HERE
5424 Mastin St. Merriam, KS 66203
Food: We'll treat you to one signature slice of pizza cooked on the spot from Prairie Fire Oven with our farm fresh ingredients. If you're bringing a big appetite, bring some cash to buy a few extra slices of their mobile wood-fired oven custom pizzas.
Drinks: Boulevard Brewing Company
Want to volunteer to help? Sign up at here.
OCTOBER 2017 (Date to be determined)
FOOD FOREST  RESERVE TICKETS HERE
5424 Mastin St., Merriam, KS 66203
Music: A local favorite, Tiny Flowers
Drinks: Boulevard Brewing Company