Join us for Homegrown Happy Hours from 5pm-7:30pm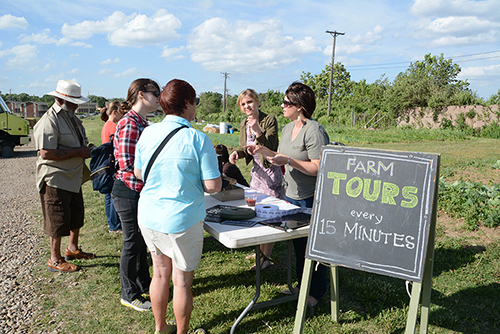 Join Cultivate Kansas City for one of our Homegrown Happy Hour events and get a tour of the farm, meet the farmers and bring your friends to enjoy a tasty beverage and local bite to eat.  Each event is $5 and is a great way to get on the farm and learn more about what we do at Cultivate KC!
2018 HOMEGROWN HAPPY HOUR EVENTS
2018 dates and locations will be announced soon, check back for details!  
For information please contact Kim Gasper at 913.360.9709.  We are always look for food and drink sponsors!
Note: Homegrown Happy Hour events are always free for Friends of Cultivate members.