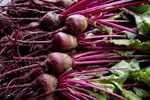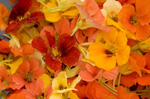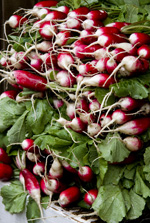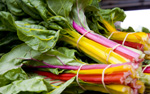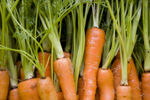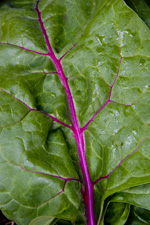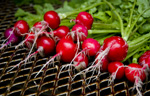 Crops We Grow
We love to eat. We love to cook. We are always searching for new vegetables to try. Let us know if you have any to share… for now we grow:
Apples…ready for harvest fall 2014, if all goes well.
Asian Squash…many varieties including loofa gourd, winter melon and chayote.
Asian Pears…ready for harvest fall 2014, we hope.
Basil…our absolute favorite is and will always be Genovese. It loves the soils here.
Beans…l o n g and s l e n d e r French filet beans, tri-color and edamame.
Berries…thornless blackberries squabbled over by crew and birds. So far, none make it off the farm, but hope springs eternal.
Beets…many varieties both traditional heirloom and productive hybrids. Surprising colors. They love our raised beds.
Broccoli…a much anticipated spring crop.
Cabbage…we like the standard – green and big, but we grow many types to please many cooks.
Carrots…these roots also dearly love our raised beds. We love them all year, but live for the winter-sweetened Hercules.
Cauliflower…look for it in late spring.
Cherries…ready for harvest spring 2014, gods willing and the creeks don't rise.
Collards…a spring-time staple. Champion grows big, tender, beautiful leaves. We love it!
Cucumbers…the year's first come from a ceiling-high trellis in the greenhouse and are harvested in late April, then from the field under floating row cover all summer and fall.
Eggplant…summer's middle name. Bright purple Dancer, cute little Fairy Tale, Louisiana Long Green, creamy Clara, Black Beauty, Nadia.
Fennel…magical in the field, heavenly on your plate.
Flowers…we squeeze them in whenever time and space allow. Zinnia, Coxcomb, sunflowers, nasturtiums. Gotta love the color amid all the green in the field and the purity against the gray buzz of I-635 at the farm's western border.
Garlic…planted in the fall with a wish and a prayer, harvested in May as early spring garlic, scapes in June and finally in July as bulbs. Always hard to part with. Each year we plant more and each year we need to plant more.
Greens…where to start? We eat just about everything that grows including some wilds like purslane. Funky Fresh braising mix is a market regular – a little different each week, but always a wonderfully colorful mix of all greens including kale, bok choi, sweet potato and beets greens and many other cameo appearances. We eat them raw in the field and occasionally they make it home to sauté.
Herbs…a wide and increasing variety of culinary herbs grow happily and beautifully in our sunny herb bed including lemongrass, sorrel, dill, cilantro, chives, mint, basil, sage, oregano, rosemary, tarragon, parsley, catnip, and many medicinals in PJ's herb bed.
Irish Potatoes…over a dozen varieties of favorites from bakers to fingerlings…gotta dig 'em!
Kale…the most reliable vegetable on the farm. We grow kale for microgreens, for Funky Fresh, for salad mix, for bunching, and for fun.
Kohlrabi…whether you think it looks extra-terrestrial or not, you'll find it in mystical green and unearthly purple in spring and sometimes again in fall. We eat it like an apple.
Leeks…so mild-mannered. We grow them in the field for summer and transplant in to the high tunnels for fall and winter production.
Malabar Spinach…a tropical, succulent green quickly becoming a reliable summer favorite. It loves the heat. It's beautiful in the field and tasty in a salad.
Melons…we try.
Microgreens…year 'round! Everything goes in the mix from kale, kohlrabi, fennel, lettuces, amaranth, cress, komasutna and more.
Okra…delicious. Another favorite for eating it right off the plant. The floral flavor and crunch satisfies.
Onions…started in January, transplanted in April, harvested in July. We've been growing some big ones lately from storing varieties to Italian cipollinis.
Peaches…ready for harvest in 2014, we think.
Pears…ready for harvest in 2014, we pray.
Peas…everybody's favorite snack, Sugar Snaps and stir-fry-necessary Snow Peas every spring.
Peppers…a constant rainbow in the field. Red, orange, yellow, green, lilac, indigo. Plenty of sweet peppers and always too many hot peppers.
Pumpkins…mmmmmm, for pies.
Radishes…French Breakfast, Easter Eggs, Cherry Belles and formidable Nero di Tondos in black.
Rhubarb…just getting started this year.
Scallions…year round. Purplettes, White Spear, Parade, Evergreen and more.
Shallots…wonderfully round out our allium family plantings.
Spinach…winter's dream. Everyone's favorite from September through June.
Summer Squash…blossoms, baby and grown-up. Zucchinis, straightnecks, patty pans, cousas, yellow, green, striped and white…something for everyone!
Swiss Chard…the magic of spring! Deep green leaves; red yellow, orange and lime stalks. Available in bunches, in Funky Fresh, and as a microgreen.
Sweet Potatoes...Yes! The tubers in fall and the leaves all summer.
Tomatillos…we have to grow them because we are hooked on the salsa they make whether raw or roasted.
Tomatoes…oh my! Seeds started in January, transplanted with love and a prayer in March, April and May. Many heirloom varieties including Big Rainbow, Green Zebra, Cherokee Purple, Trifles, Big Dan's, Nebraska Wedding, Missouri Love Apple, Arkansas Traveler, Martian Giant…and the tastiest cherries around…Sungold, black, white, Juliet, Golden Sweet, Sweet Olive, Rosalita and more!
Turnips…we love Hakurei! Smooth, white globes from marble-size to softball-size. Sweet and delicious with very mild-tasting leaves. Not your grandpa's turnip.
Watermelon…summer's treat.
Winter Squash…butternut, acorn, carnival, spaghetti and delicata. So comforting.