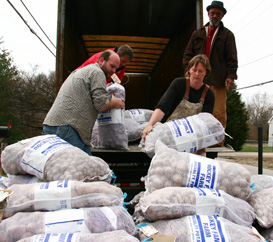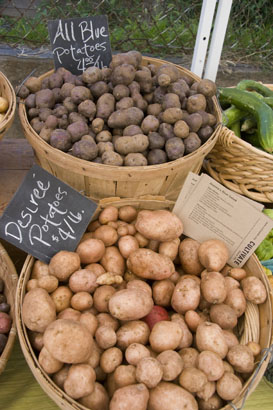 Bulk Potato Order 2016
The bulk seed potato order for 2016 is now closed. The deadline for ordering was February 5, 2016.
If you placed an order, Claire will be in contact as soon as she knows the delivery date. We will schedule one day only for you to pick up your potatoes. If you cannot attend, you must send someone to pick up your order. The pick up will be at the Juniper Gardens Training Farm (100 Richmond Avenue, Kansas City, KS 66101). Potatoes will be packaged in 50 pound bags, so if you order in smaller increments, please come prepared to sort, weigh and package your order. 
If you have any questions please contact Claire Zimmermann at claire[at]cultivatekc.org or 913.713.9264