KC Grow Grant Fund - Kansas City, Mo.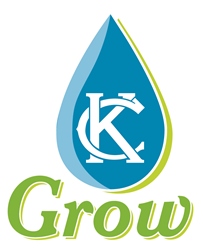 Kansas City, MO has launched a grant program to help farmers and community gardens get access to water and improve their water management practices. The program, KC Grow, will provide funding to growers in Kansas City, MO for:
• Municipal water line tap and hydrant installation
• Rainwater and storm water catchment systems
• Supply lines from existing water supplies
• Farm design/ development to maximize rain water catchment and soil management practices that improve the water holding capacity of the soil.
Grants will fund up to 90% of the cost of a project; you must get a Water Audit from a Get Growing KC team member (contact claire.zimmermann[at]cultivatekc.org or call at 913-713-9264); and you can apply anytime if you need less than $1,000.
H2O to Grow Grant Fund - Wyandotte County, Kan.
In 2013 the Unified Government of Wyandotte County and Kansas City, Kansas (UG) launched H2O to Grow to help local residents and organizations looking to grow fruits and vegetables, reduce water run-off, and improve their community. Their Request for Applications (RFA) offers local growers the opportunity to have a water tap installed for free, based on how well they fulfill a set of criteria.
Since 2009 Wyandotte County has ranked as one of the least healthy counties in the state of Kansas. Our residents die too young, don't get enough exercise, and eat too few fruits and vegetables. According to the U.S. Department of Agriculture, more than 18,000 residents have low access to food. Unhappy with these statistics, community residents and leaders came together in 2011 to create a plan for improving health. These recommendations now serve as the blueprint for creating a better, healthier future for everyone in Wyandotte County.
A group of citizens and organizational leaders who helped craft those recommendations recognized access to water as a major barrier to healthy food access in Wyandotte County. Called H2O to Grow, the coalition has worked for nearly two years to partner with the Unified Government, the Board of Public Utilities, and everyday citizens to improve water access and make healthy eating easier for everyone. This project is a direct result of their efforts and partnership with the Unified Government's Health Department and Department of Public Works.
For more information contact claire.zimmermann[at]cultivatekc.org