Get our newsletter when it comes out. Join our list.
Spring 2018 Newsletter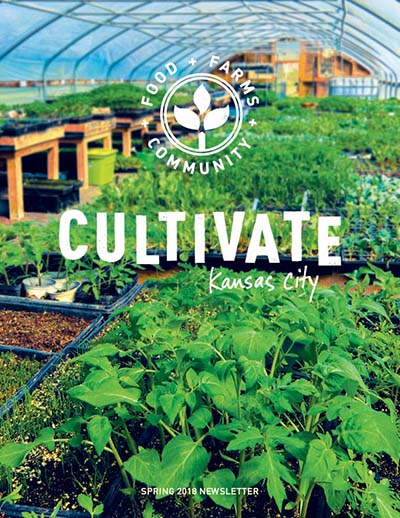 In this issue, you'll find:
Updates about our farms and program participants in Katherine Kelly's opening letter
News of successes from our Double Up Food Bucks nutrition incentive program
A little background about Brandon Winn, Executive Chef at Webster House, who prepared the menu for our Whiskey Dinner at Union Horse Distillery on March 22 in Lenexa, KS
A story about Linda Hezel of Prairie Birthday Farm and the recipient of the John Kaiahua Mentorship Award at our 13th Annual Farmers and Friends meeting.
Market opening dates
Upcoming events and information about the Urban Grown Farm and Gardens Tour in June
If you do not have a PDF viewer, download Adobe Reader.