Join us for Homegrown Happy Hours from 5pm-7:30pm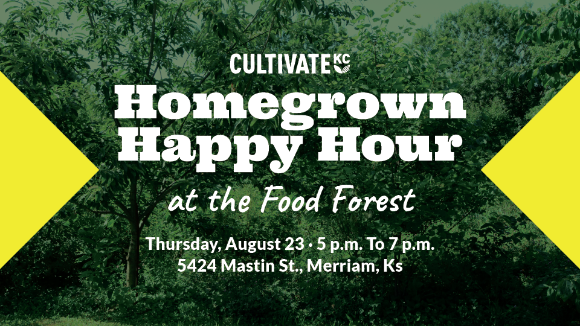 Join Cultivate Kansas City for a Homegrown Happy Hour. Bring your friends and get a tour of the farm and meet the farmers while enjoying a beverage and a local bite to eat.
Each event is $5 and is a great way to get on the farm and learn more about what we do at Cultivate KC!
Homegrown Happy Hours are free for Friends of Cultivate members.  
2018 HOMEGROWN HAPPY HOURS
August 23 @ Food Forest
Merriam, KS
One of only a handful in the country, our Food Forest is a group of plants that are planted and grown in a unique way so they work in harmony to support and sustain each other. Enjoy a beer from Boulevard Brewing Co. and food from Pita for Good while touring the forest!
For information on Happy Hour events or how to become a sponsor, email Kim Gasper.
Beverages provided by