Cultivate Kansas City's Food Forest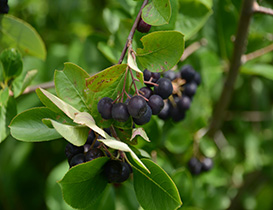 A small quarter-acre lot at the corner of 55th and Mastin streets in Merriam, Kansas is home to one of just a few food forests in the country.
Planted in 2011, with the support of a grant from the National Audubon Society and Toyota, the thriving site is home to 39 varieties of fruit and nut trees and 12 different shrubs -- both familiar and unfamiliar to the public. They include: apple, plum, peach cherry, pawpaw, Chinese chestnut, persimmon, fig, elderberry, serviceberry and Siberian pea, just to name a few. These plants work in harmony to benefit each other. Some are nitrogen fixers for the soil, others attract beneficial insects or repel unwanted pests.
Each year, this food forest continues to provide valuable lessons to the community and helps our farmers discover more about permaculture, which is the development of agricultural ecosystems intended to be sustainable and self-sufficient.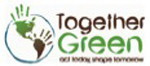 Historical Timeline
2010: Site tilled and seeded with white clover. Swales formed. Soil tests showed 2.9% organic matter.
2011: Apple, pear, plum, peach, cherry, pawpaw, jujube, Chinese chestnut, persimmon, fig, elderberry, goumi, tilia, persimmon, sea buckthorn, serviceberry, Siberian pea planted.
2012: Blackberry, aronia, blueberry, raspberry, gooseberry, goji, rhubarb and walking onions planted.
2013: Hazelnut, more pawpaws, lemon balm, oregano, golden Alexanders and peppermint planted.
2014: Thyme, sage, Fresh sorrel, sea kale, strawberries, comfrey, garlic and chives planted.
2015: Soil tests showed 5.7% organic matter.