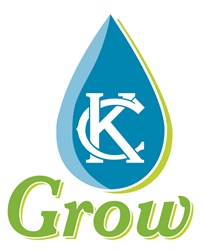 KC Grow Grant Fund - Kansas City, Mo.
Kansas City, MO, in partnership with KC Community Gardens, has launched a grant program to help farmers and community gardens get access to water and improve their water management practices. The program, KC Grow, provides funding to growers in Kansas City, MO for:
Municipal water line tap and hydrant installation

Rainwater and storm water catchment systems

Supply lines from existing water supplies

Farm design/ development to maximize rain water catchment and soil management practices that improve the water holding capacity of the soil.
Grants can fund up to 90 percent of the cost of a project.
Grants under $1,000 can be submitted at any time.
Deadlines for grants over $1,000:
September 14, 2018

January 18, 2019

July 19, 2019
Go to the KC Grow page for more information and to request a "Water Audit". Cultivate KC staff will do the audit with you; please contact us to start the process.