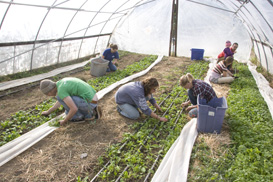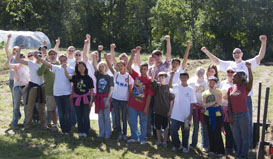 Get Your Hands Dirty
Interested in learning more about urban agriculture? Want to meet others who share your passion for food? Excited to see where your tomatoes come from? Cultivate Kansas City offers a wide range of opportunities for volunteers- from working in the field, helping at events, to assisting in the office- WE NEED YOU!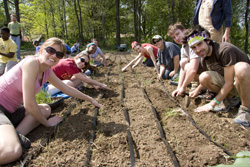 Group Volunteer Opportunities
Plan a work the farm day with your organization, company, church or friend group to get a taste of what it means to be an urban grower! Volunteer groups can be as small as 5 and as large as 30. Fill out this Group Volunteer Day form to schedule a day on the farm to learn about growing and get your hands dirty alongside our farm crew. We ask that you schedule your volunteer day a month in advance so we can plan an exciting and rewarding outing for your group.
Individual Volunteer Opportunities
Are you interested in helping support Cultivate's mission in the field or in the office? Looking to donate some of your time to the local food movement? Contact volunteer[at]cultivatekc.org to plan a one-time or ongoing volunteer position with us.
Volunteer for the Urban Grown Tour
Volunteering your time during the Urban Grown Tour is the best way to forge a deep relationship with the urban grown movement. Volunteers will be responsible for ticket sales and greeting participants. In return for a three hour shift, volunteers receive a ticket to the tour, an exclusive t-shirt, and a life-long relationship to a farm site growing food for your table. Sign up here!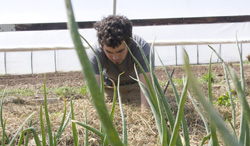 Volunteer Waiver and Photo Release
All volunteers are required to sign a Volunteer Waiver of Liability and Photo Release. Click here to complete it online.