Municipal and Legislative Actions Affecting Local Food & Urban Agriculture
By Katherine Kelly, executive director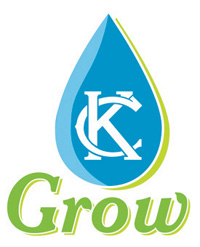 Water Services
The water services department for the city of Kansas City, Mo., has established the KC Grow fund to assist urban food growers in accessing and using water. Grants will help pay for city water connections, water catchment system installations, irrigation system set-ups, and other water conservation and use systems that will help capture and use water for food production.
Farm businesses and tax-exempt organizations are eligible to apply. The application requires a water audit of your farm or garden that will be done by Cultivate Kansas City or Kansas City Community Gardens staff, a narrative, and budget information. For more information and a copy of the application form, contact info@cultivatekc.org.
Tax exempt farm products
Missouri legislators recently passed a law that creates a sales and use tax exemption for farm products sold at farmers markets for vendors with gross sales of less than $25,000. The governor had not signed the legislation at the time of publication.
Click here to read the legislation
Missouri Department of Revenue sales tax information can be found here and you can also contact salesuse[at]dor.mo.gov for information on how the legislation may affect your responsibility to collect sales taxes at your Missouri farmers markets.
The same law allows the Missouri Department of Social Services (DSS) to establish a pilot program that would match SNAP purchases dollar for dollar, up to $10 per week at farmers markets in at least two communities in the state. The administrative and matching funds necessary for the program are subject to appropriation by the General Assembly; the DSS also is authorized to apply for grant funds and other donations to develop and maintain the program.
Right to Farm
A proposed amendment to the Missouri constitution titled "Right to Farm" will appear on the November 2014 ballot. The wording of the proposed amendment "affirms the right of farmers and ranchers to engage in farming and ranching practices" which sounds like something most supporters of local food would approve. A closer examination of the proposed amendment makes it clear though that the state law would supersede and prohibit state and local laws that might benefit small and mid-sized farmers and the community.
For example, legislation that would require chicken farmers to provide a minimum square footage per bird would not be constitutional if the amendment passes, as would any proposals to label Genetically Modified Organism (GMO) ingredients. The amendment could also limit the legal recourses available to people impacted by noxious waste and odors created by factory farm operations in their communities, or proactive restrictions on confined animal feeding operation activities. Supporters of the amendment include Monsanto, Cargill and the Missouri Farm Bureau; opponents include the Missouri Farmers Union, the Missouri Rural Crisis Center, and the Humane Society of the United States.