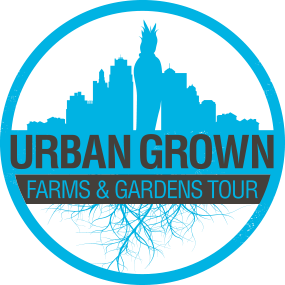 Urban Grown Tour Site Application Information
Cultivate Kansas City's bi-annual Urban Grown Tour is slated for June 9 & 10, 2018 to showcase the good food that is growing our city's neighborhoods. We are looking for urban farmers, community or school gardeners, and urban homesteaders to showcase the diverse and innovative ways Kansas City is growing good food. Apply here.
All food production sites are welcome to apply. Sites will be selected by a panel of growers, volunteers and Cultivate Kansas City staff to include a diverse variety of sites spread out geographically across the Kansas City Metro area. Sites must be located within 30 minutes of The City Market (20 E. 5th Street, Kansas City, MO, according to Google maps). Especially in areas on the outer edge of tour boundaries, the panel with favor clusters of farm and garden sites because we have seen a strong tendency for higher traffic in areas with multiple sites close together. Encourage your neighboring growers to apply! The panel will look for farms and gardens that demonstrate unique and innovative growing practices and work toward strong community engagement.
As a tour site, you must to agree to:
Participate in a site visit by a Cultivate Kansas City representative before the event. 
Share enthusiasm, knowledge and experience about your urban farm/garden with visitors during the tour. 
Be open to tour visitors both Saturday and Sunday, June 9 and 10, 2018.
Have a minimum of two hosts on-site for the full days of the tour to lead tours. 
Help recruit volunteers to welcome visitors and check tickets at your site. Cultivate Kansas City will also work to recruit volunteers, but we need your help! 
Engage your community with the Urban Grown Tour. 
Act as a positive representative of Cultivate Kansas City and the Urban Grown Tour. 
Communicate with Urban Grown Tour planning committee in the months leading up to the tour.
Allow photos to be taken by Cultivate Kansas City photographers and allow photos submitted with your application to be used to promote the event.
We look forward to reviewing your application to be part of the 2018 Urban Grown Tour.