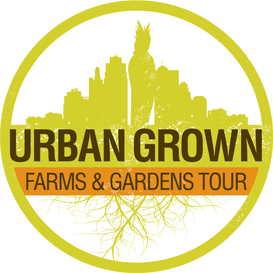 Tour Tickets
Self-Guided Tours | Saturday, June 25 9 am - 5 pm | Sunday, June 26 12 pm – 5 pm
Pre-sale Tickets: $8 individual, $20 family 
Tour weekend Tickets: $12 invididual, $25 family
Group Tickets: $5 each for groups of 10 or more
"Family" tickets are defined however you define family.
At your first stop of the tour, check in using your ticket and you will receive an Urban Grown Tour wristband. Your wristband will grant you entrance to all stops on the tour. 
Where can you get Urban Grown Tour tickets?
Before the Urban Grown Tour
During the Urban Grown Tour, June 25 & 26
Purchase tickets with a credit or debit card at any tour site
Cash purchases at select tour sites
Questions about the Event?
Click here for more information or contact us